Posted by Woodrow Jewelers Team on 21st Aug 2017
Since 1826, the Hungarian porcelain manufacturing company, Herend, has been through its fair share of historical and political triumphs and pitfalls as well as their profitable squalls and swells. Despite the fall of Communism in Hungary and changes in ownership, the luxury hand-painted porcelain pieces are exported to over 60 countries around the world. Not to be confused with china, porcelain is much more durable and harder, which ironically parallels to the ups and downs of Herend.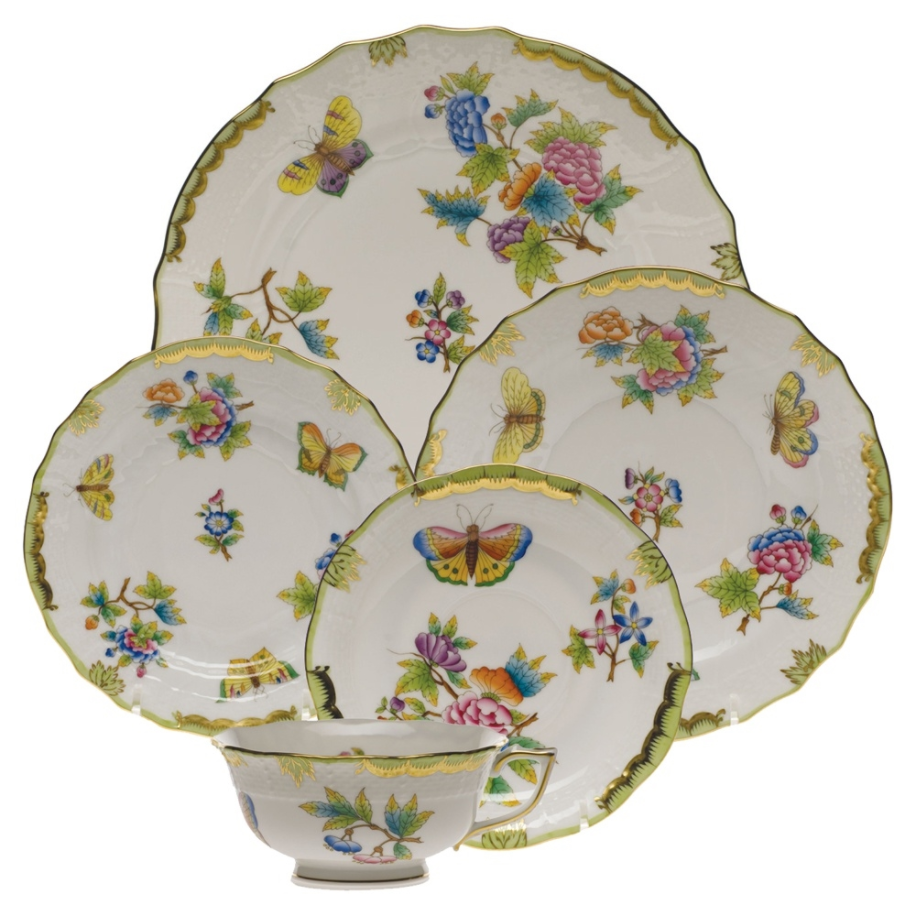 Before the classic Herend bunny rabbit figurine could be even be realized, Vince Stingl founded the factory in 1826 in the town Herend and despite his ambitions failed to make the factory profitable. Therefore, in 1839 the factory was then taken over by Mor Fischer, an entrepreneur and creditor to the former founder, Vince Stingl. Much of the success and renowned appeal of the Herend brand took off once Mr. Fischer took the reins and began to win awards for their artistic and intricate designs. The creations were shown at various festivals and exhibitions in the 1840's and 1850's which began the long-standing association with high-profile customers such as Queen Victoria, Francis Joseph I of Austria, the famous Rothschild family, and others.
Despite the initial notoriety, the company barely survived past two world wars after transitions in ownership vacillated and business focus faltered. However, by 1948 the company was nationalized and then later privatized in 1993. As of 2015, it is said that 75% of the company is owned by its workers and management.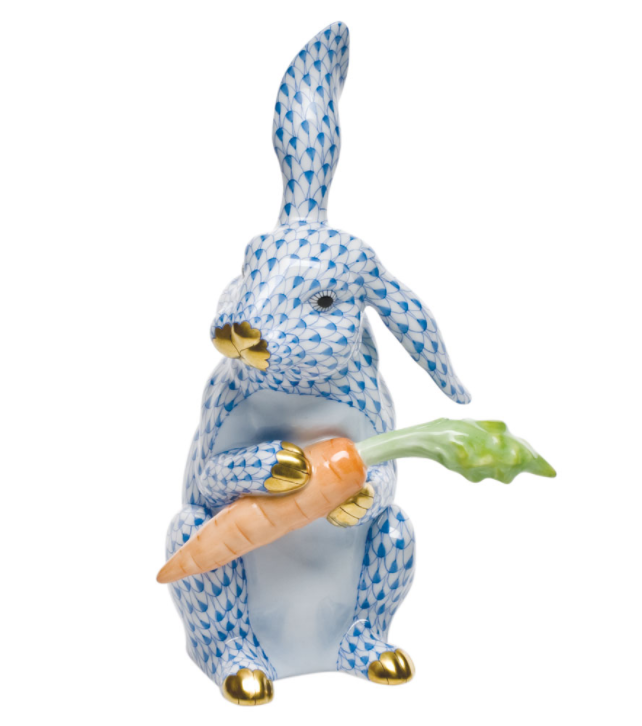 As the company figured out their niche in the luxury market, their designs started to not only include the classic dining pieces that it is said were owned by Queen Victoria, but to also include adorable and exotic figurines such as ducks, foxes, bears, dragons, airplanes, and automobiles. Holidays like Easter and Christmas are celebrated in their designs, as well as various ways of conveying movement in their pieces. Some of the most well-known figurines are in the bunny collection which includes the sweetheart bunny, lop ear bunny, small scratching bunny, and bunnies in many colors like berry bunny, white rabbit, and key lime.
Now despite all the managerial, political, and historical ups and downs of the company, the products always held true to their goals: porcelain pieces in gorgeous patterns with lively colors that are always hand painted. This, and many more reasons, are why Woodrow Jewelers of Rye, NY is part of the few certified sellers in the country. There is something undeniably special about knowing each piece is truly one of a kind, and this manufacturing promise has kept the brand a household name.