Posted by Woodrow Jewelers Team on 3rd Mar 2017
Wedding season is around the corner and we have the perfect bridal guide for anything you could possibly need (besides your venue, catering, limo service, gown, etc.). We've put together some of the best bridal accessories, bridal party gifts, and décor items that could be featured in your home, highlighted in your album, or put as a special request on your registry.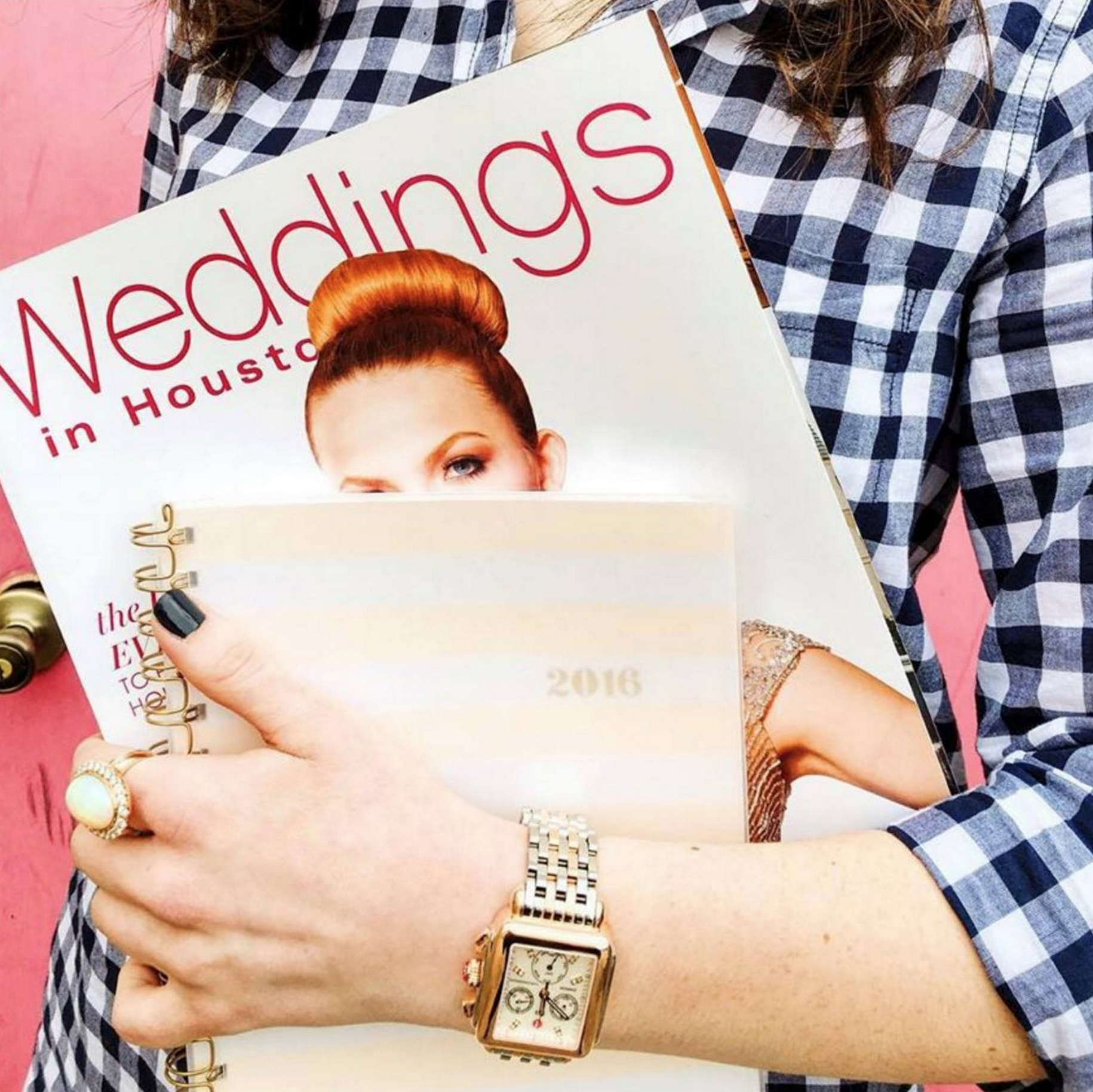 Accessories for your wedding day may be on your bridal checklist, but are likely nowhere near the top of that list. We recommend you start imaging the type of the look you want to go for on the big day which will help move along the process of choosing and eliminating designers, types of jewelry, and price point. Whether you're following a modern, classic, or eclectic feel for your wedding, you can easily find the pieces you need if you give yourself time to search it all out and a defined budget to follow.
Wedding bands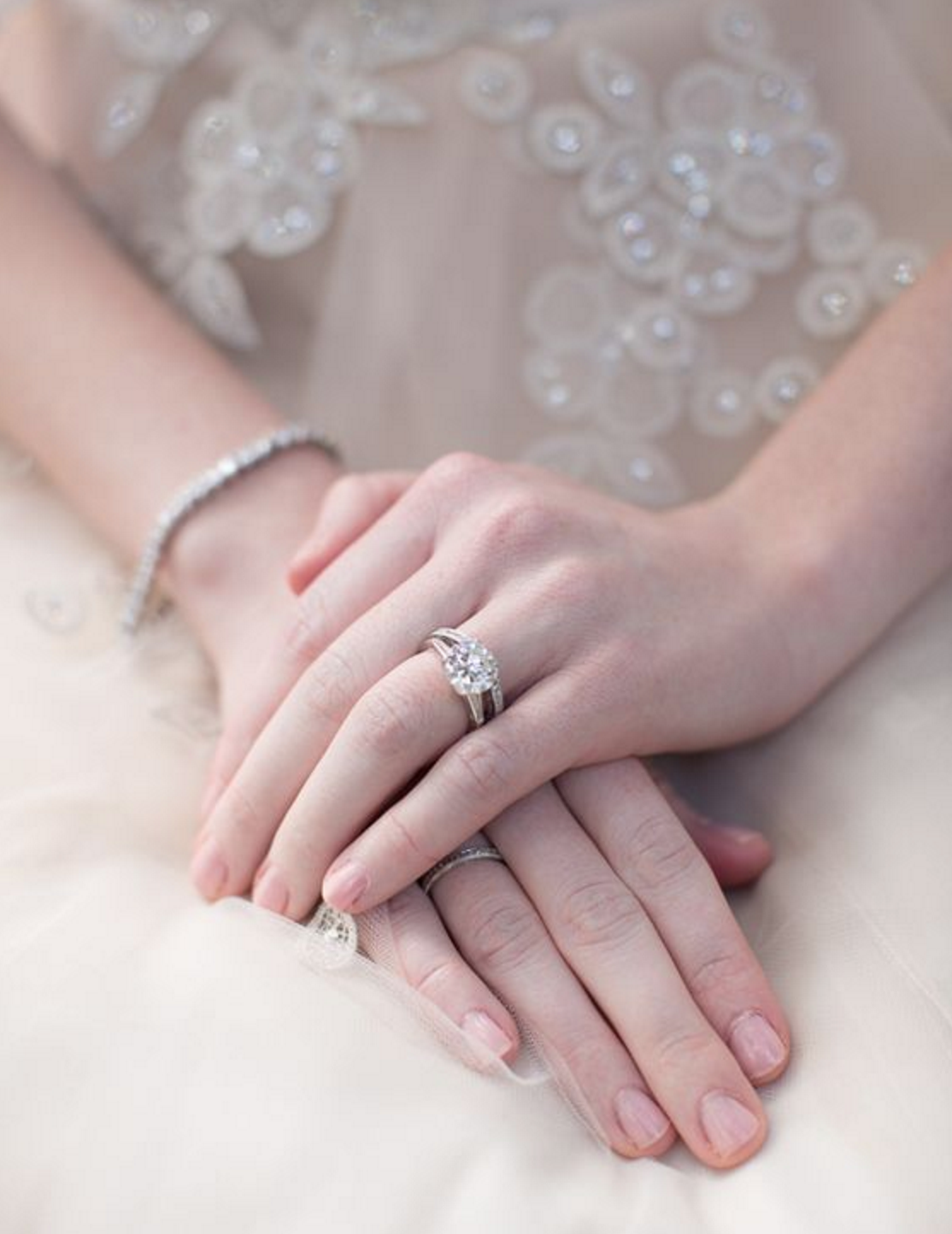 It is recommended that they are ordered several months in advance, but thinking about the type of band you and your future spouse want will help to guide your budget and style. Keep in mind whether or not you want your band to match your engagement ring in style, metal, or embellishments, or if you want your spouse's band to match your's in any way.
Some individuals can get their engagement rings AND wedding bands at the same time, so if you're one of those lucky brides, you may only have one ring to decide on, the groom's. If you've only received an engagement ring, then let the indecision begin (just kidding, we're here to help). When deciding on the Bride's band, keep in mind the way the band and the engagement ring will fit together. If you're planning on wearing both of your rings a majority of the time, then you will want to be sure your rings work well together:
1) metal type
2) design
3) nesting well with your engagement ring
If you're planning on wearing your band separate from your engagement ring, you may want to consider a more unique style or one that will look great even without your engagement ring. If you and your spouse decide matching your rings is of no importance to either of you, then use this time to let him figure out his style and learn about different metals that represent his preferences.
Make sure to keep both of your lifestyles in mind while trying to figure out the representation of your nuptials: a hands-on career, active lifestyle, or instrument player can impact your daily wear and should be considered. If you have a hands-on career you may want to consider a simple design that avoids additional stones that may become difficult to clean. Or if you're an active person with possible intense ware and tare, platinum metal bands may be the most durable for your needs. Lifestyle then lends itself to the future of the wedding band when it comes to size. We know that our fingers change as arthritis bulges joints and pregnancy swells our tissues, but when sizing the bands keep these factors in mind. Extreme heat/cold, post-exercise, and first thing in the morning (swelling retained from the night before) can all impact the sizes of your fingers (Keep these foods in mind just in case you experience any future post-nuptial finger swelling). One of the best times to get sized for your rings is when your body temperature is at your "normal" (not overheated or too cold) and when your nerves are at ease (no increased blood pressure leading to swelling). Your jeweler may have additional advice when you first start picking out your rings to help with sizing for the long, blissful road ahead with your wedding rings.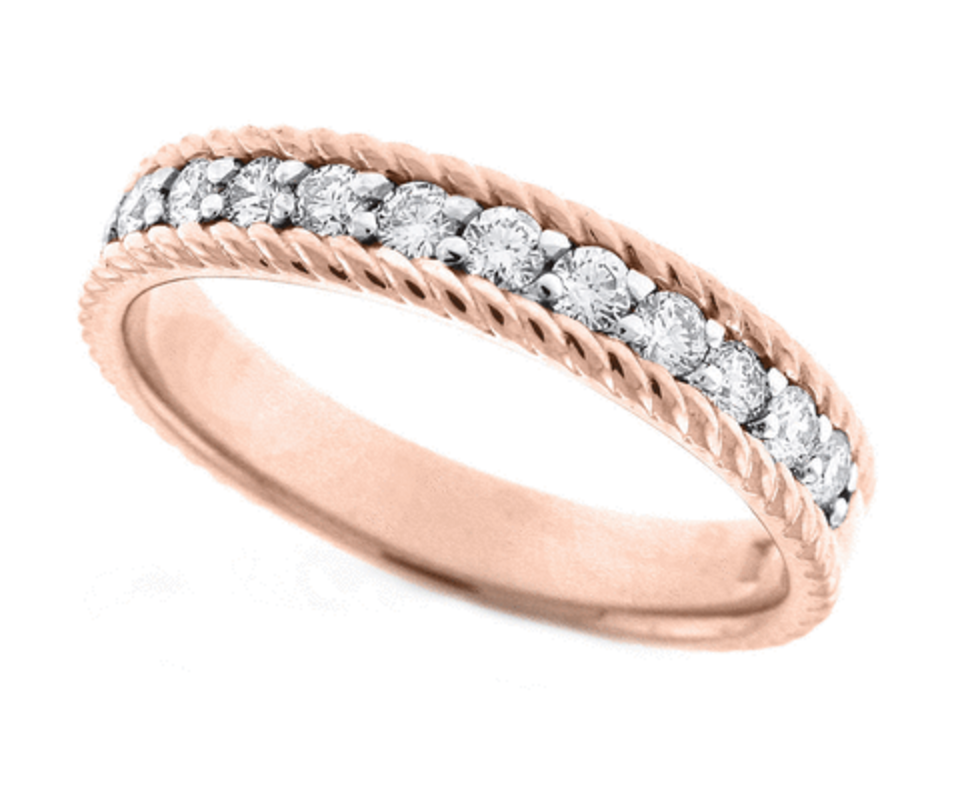 Keep an open mind when searching for bands – you may be surprised that the yellow gold band you were dreaming about is quickly trounced by your jeweler's recommendation of a braided rose gold, like the KC Designs rose gold band with diamonds. Make sure to let your preferences known, but sometimes giving your jeweler a chance to learn your style can open you and your future spouse up to options you never knew you'd both love! With that in mind, also keep your future with this piece of jewelry at the forefront. Although replacing a band is a simple process, ideally this accessory will stick with you and your spouse for the rest of your lives.
When getting the right rings for you and your spouse, keep in mind the cleaning or maintenance for the type you're
looking for. If you can handle infrequent, gentle washing with occasional checking of stone settings or taking your band to the jeweler to be cleaned, then a band with stones may be right for you, like the Kwiat Platinum Diamond wedding band. If you'd rather opt for a low maintenance band, then a solid metal type likeplatinum or gold is just right. After browsing, trying on, and perseverating about the style you're going for, if you have any desire to engrave your band or your spouse's, be sure to give additional time before the wedding day.
Bridal accessories: Earrings, Necklace, Bracelets…check!
Pearls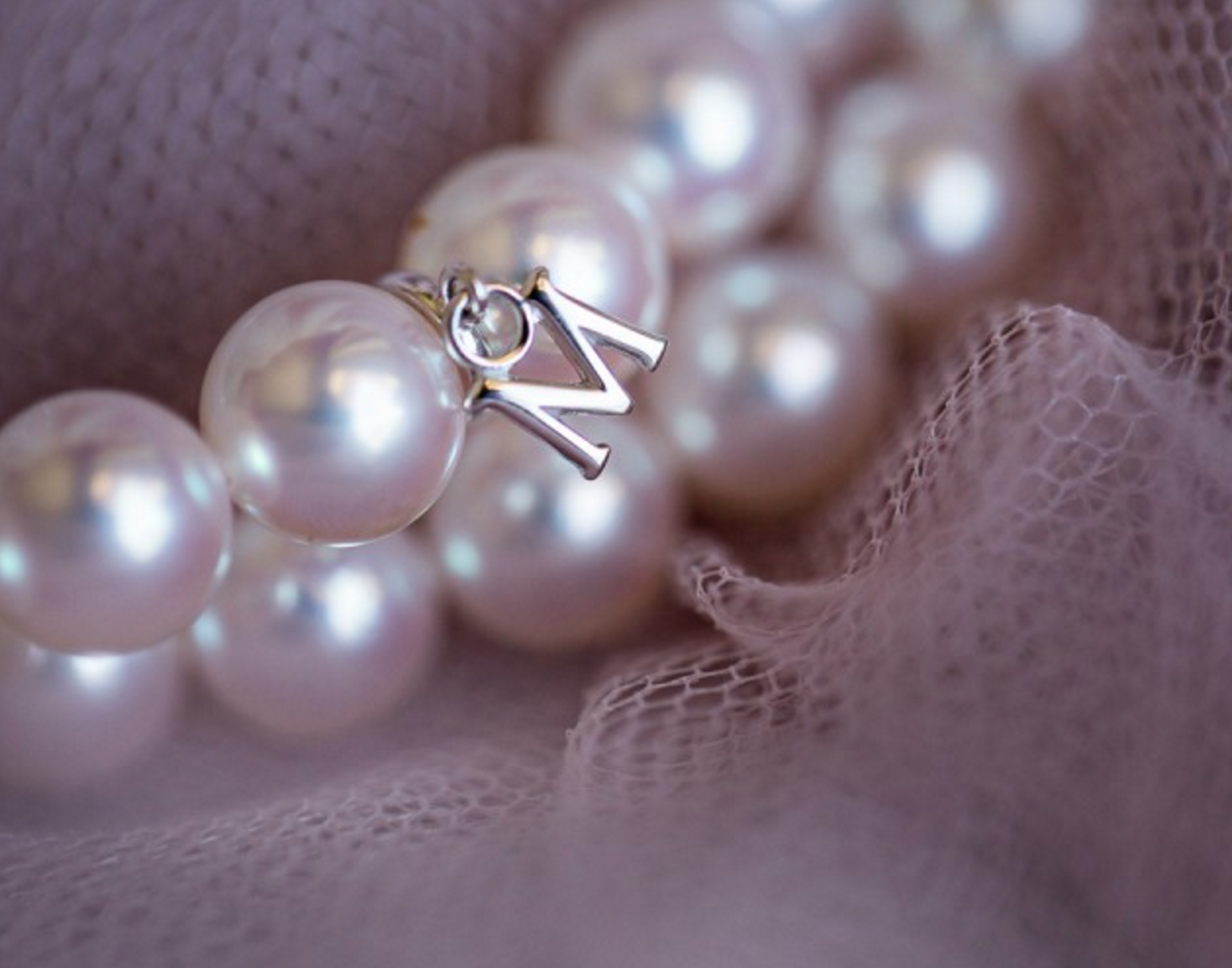 Hindu legend believes that the god Krishna discovered pearls when he plucked one from the sea and presented it to his daughter on her wedding day – maybe that's why pearls are regarded as being perfect for a bridal look. Mikimoto, the creator of the cultured pearl in Akoya, has the classic bridal look with pearls at any price point. Culturing pearls is a term which essentially means enticing oysters to create pearls on demand and whether you're looking for black south sea, white south sea, or some type of white Akoya pearl, you'll always be happy with their quality and timeless elegance. From less than $300 for 18k yellow gold pearl earrings that look well beyond the price point, to his "Classic Elegance" earrings that can ring over $10,000. You could complete the look and the family heirloom with a special earring and necklace set by Mikimoto starting at $3,800 in a gorgeous keepsake box.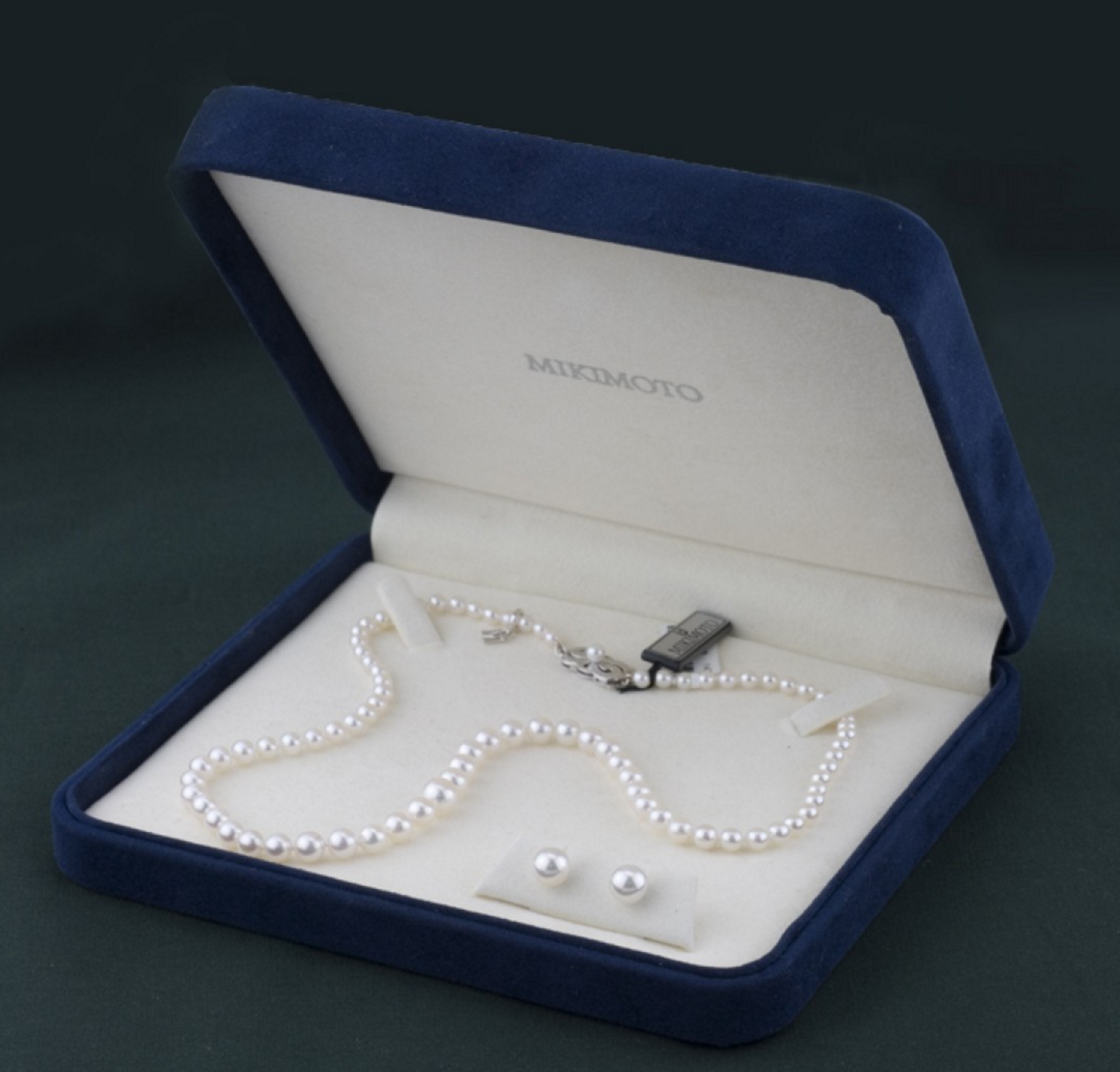 Honora, another luxury pearl accessory designer, has some even more budget-friendly earrings, starting at less than $100! Honora also has a 14k diamond and freshwater pearl earring that is only $315 and looks like a million bucks! No matter what your budget is, however, you CAN find pearl earrings you'll pass on as a treasured family heirloom with the history of wearing them on your wedding day <cue the tears!>.
Diamonds
The epitome of luxury, style, and beauty are diamonds, but there is a delicate balance between wearing incredible jewelry and letting the jewelry wear you. It's your big day, so let the pieces you choose accentuate your bridal beauty and not the other way around.
With an understanding of your vision, let Kwiat, Roberto Coin, and even some Woodrow Jewelers exclusives help you reach that dream, diamond fashion look. The tennis bracelet is a simple, yet elegant addition to any bridal look that can meet any price range. For example, the Kwiat bracelet from their starburst collection is around $18,000, and the Woodrow Exclusive tennis bracelet starts around $3,000. Roberto coin may also give you the look you're imagining with their Dogbone chain bracelet that hovers around $1,000 or less (and you can get a necklace to match for around $2,000).
Bracelets not your thing? Well then let necklaces dazzle your future spouse as you walk down the aisle. From pendant necklaces with a classic, simple look like the Kwiat sunburst pendant starting at $2,000, or the Woodrow Exclusive pendant starting at half that price.
Precious stones/Crystal
If you are the type of bride who want a splash of color on their big day, whether to represent their "something blue" or add a canary yellow stone, there are many ideas that can help match your needs. Let the Spark collection with vibrant precious stones that never disappoint, or designer Judith Ripka with her bright crystal pieces be your go-to's for that color fix.
Spark's colors are eye-catching even in the dimmest light and there's nothing more "blue" for your big day than their blue sapphire or diamond tanzanite pieces starting around $1,000. The Judith Ripka line, commonly seen on QVC, may be desirable for your financials with her Estate stud earring with blue corundum center and pave sapphire frame is only $175 and help you check of you "blue" in style.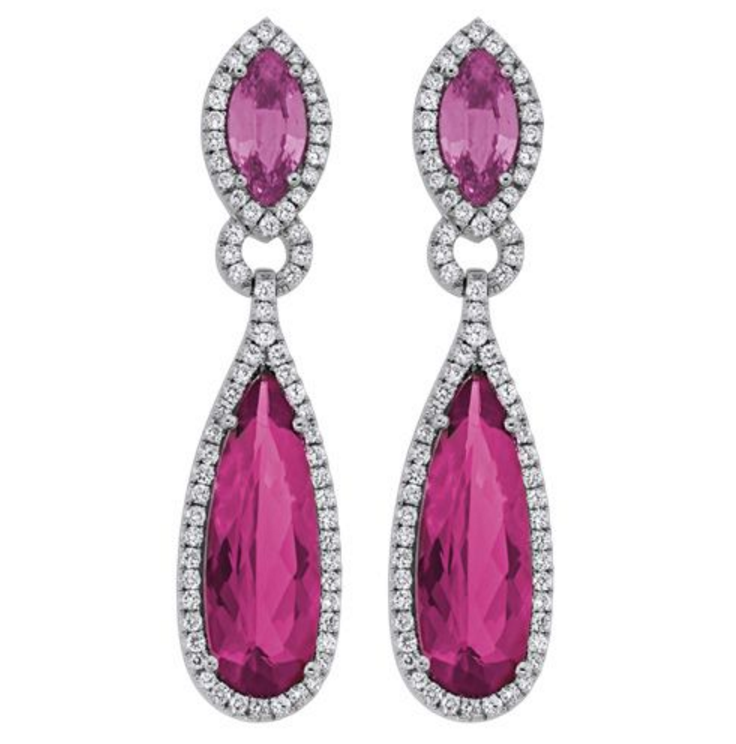 Not feeling the blue? No problem! The Judith Ripka canary crystal pendant necklace with white sapphires starting at only $600 has the perfect subtle yellow to brighten your look! Judith Ripka's sterling silver heart pendant necklace or heart pendant bracelets are another great addition to your list of bridal must haves. Maybe you're a pink-lover and want your taste to show through, and Spark has a range of pinks and powerful fuchsias in earrings, bracelets, and necklaces. Or maybe you have a winter wedding planned and want to bring in the deep, rich ruby color of the season. Again, Spark's collection will not disappoint to provide the most striking of rubies in sets that can work together or stand strong on their own.
Other classic bridal looks can be created from America to Hong Kong by fine jewelry designers such as Vera Wang (known for her bridal sets, gowns, even wedding invitations), Pandora (the queen of wedding gifts for mom), Gucci, David Yurman, and Michael Kors. Each designer follows the highest standards of quality and their each unique style that can match any bride's vision.
Groomsmen gifts
Classic cufflinks to timepieces they'll never forget, finding the guy's gifts are easy with Woodrow Jewelers of Rye, NY (did we mention free shipping?).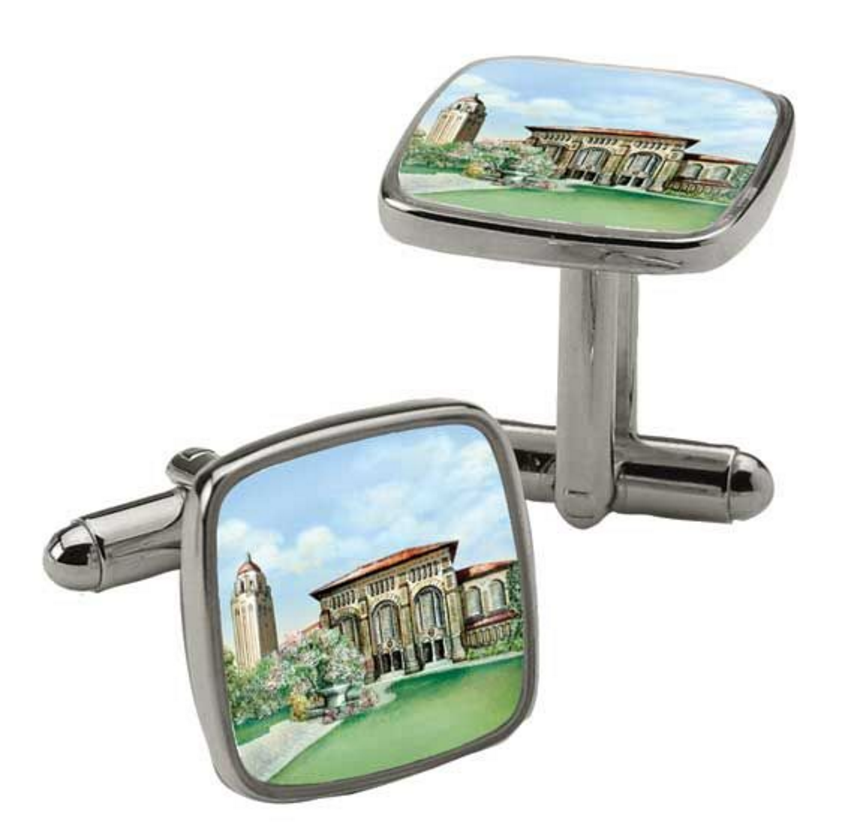 Gorgeous, classic cufflinks starting at less than $100 by Halcyon Days are surely going to be worn not only on the big day, but at future celebrations and events. The cufflinks are found as solid central buttons with gold or silver mounting, or with more exotic images like bumble bees, the American flag, and even a car's steering wheel. If you've got a group of your best friends from your alma mater, why not celebrate that connection with a cufflink matching your university's most iconic building? Englomise designs has an incredible way of commemorating the school you hail to in a unique and charming accessory. Lastly, a more rugged group of guys may feel drawn to cufflinks adorning skulls. While they may not scream "wedding day", they may call to your friends and your groom's style, and William Henry is exactly the designer that will give the right amount of rugged angst with style (and they are so far beyond William Henry cufflinks).
If you're sick of the traditional cufflink gift, then consider these other great groomsmen gift ideas:
We recommend you take a few minutes to reflect on the tastes of each groomsman and use those to help hone in on the perfect gifts. But, when in doubt, classic groomsmen gifts include their favorite liquor and a lowball glass (like the stylish Baccarat glasses), or a pack of cigars with a cutter in a simple wooden cigar box.
Father and Mother of the Bride (or Groom!) Gifts
The budget always matters, but here are a few perfect items that may make your father or mother shed a tear on your big day.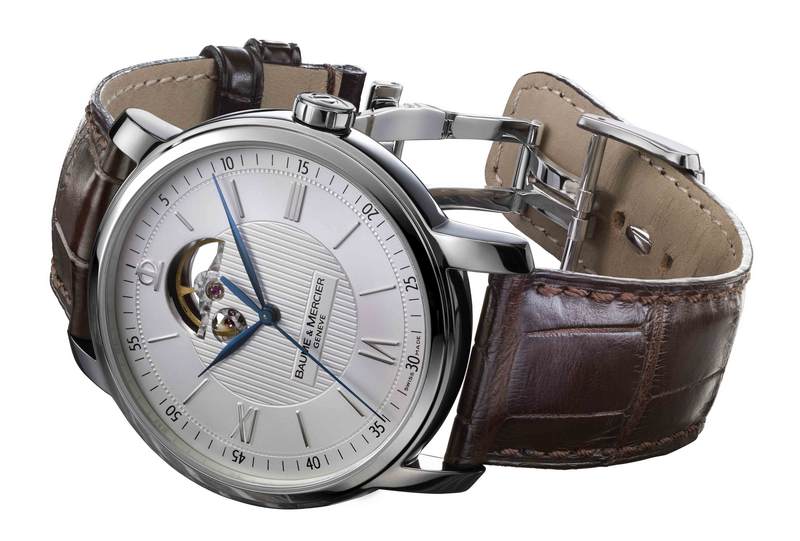 For Father's:
A classic timepiece is always a smart decision for your father on your big day. Rugged and sturdy, Luminox watches will shine even in the darkest nights and what a better symbol of the tough person your father made you into than a watch strong enough for a Navy SEAL? The Luminox 8350, Luminox 8150, and Luminox a3051 are some of the most popular watches by the brand. If you're father's style follows a sleeker, more dressed-up look, the Baume and Mercier Classima collection will fit just right. Some of the collection's most popular styles are the Classima 8485, Classima 8688, and the Classima 8731. If your dad has a special watch that you'll never match in either price or sentimentality, you can go for a meaningful decor piece for his office (much better than your finger paintings from 1st grade). One piece that epitomized strength and power is the Baccarat eagle. Majestic and beautiful, the piece easily stands alone on a bookshelf or in his man cave.
For Mother's: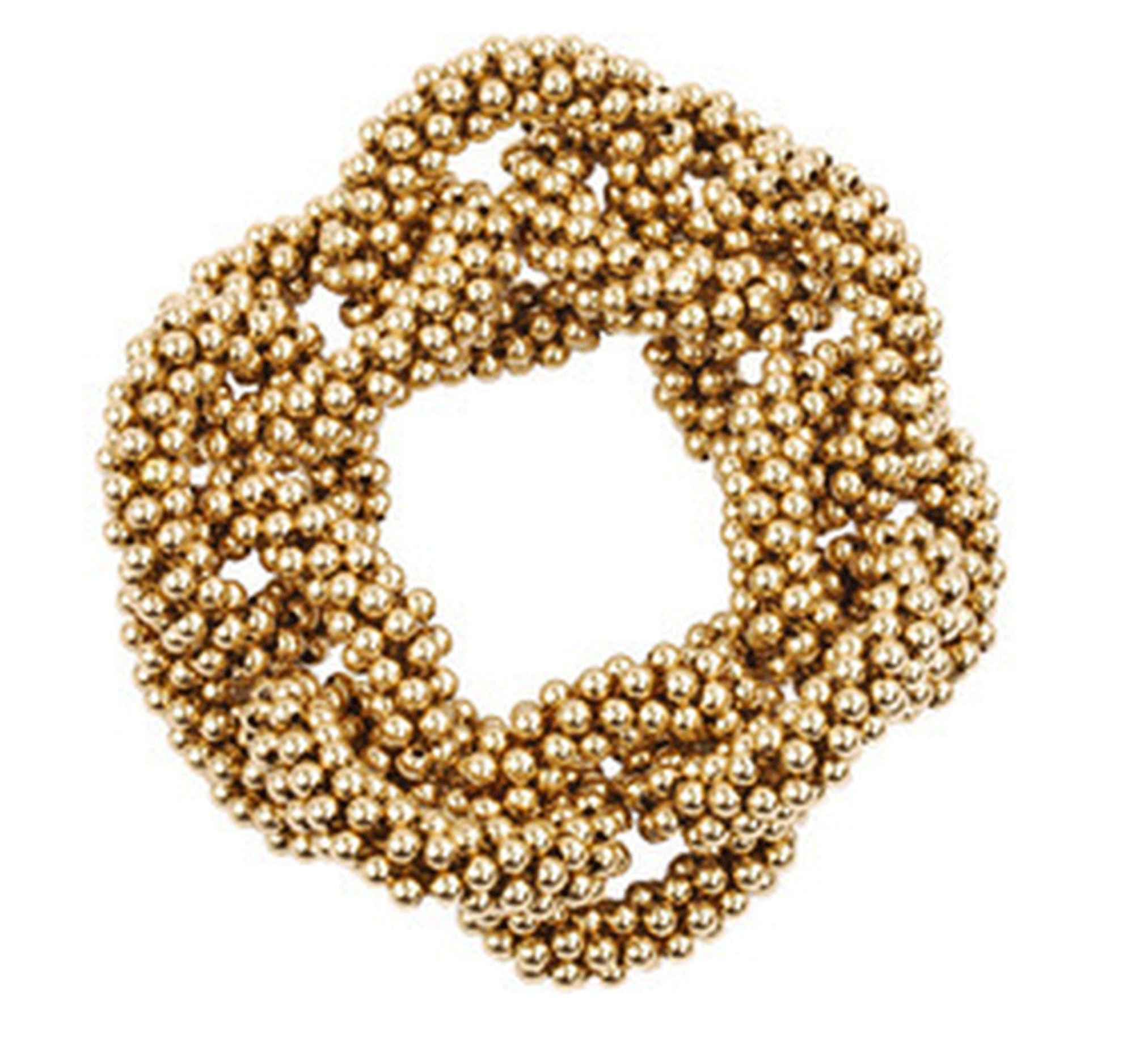 Honora or Mikimoto pearls are a priceless piece to give your mother on this incredible day (well, almost priceless). Whether she wears a pearl bracelet on your big day, or a pair of pearl earrings at your first child's christening, she will never leave them in the back of her jewelry drawer never to be seen again. From around $500 to less than $2,000 Meredith Frederick bracelets can be simple to elaborate in design with various colors or combinations. A glistening bead bracelet like the ones in Meredith Frederick Designs collection are featured at the very front of our New York store. Starting at $275 KC Designs has beautiful earrings, rings, and necklaces that will surely make her smile. Even more ideas are found on Pinterest, Facebook, and even Google, but this should be a good start to get the brain cells pumping.
Details are a photographer's best friend
Photographers love to take still photos of your rings, perfume, and other special bridal details and you want to make sure that you have all those prepared for the look you want on the big day. Even The Knot agrees that bridal detail photos are "must-haves" you should discuss with your photographer.
Baccarat is a go to for crystal pieces that are worthy of your big day. Specifically, the blue champagne flutes are the piece of "something blue" you could be searching for. We can just see it now: 'the flutes featured in a still photo with the Baccarat butterfly and your stunning bouquet'. That's the stuff of bridal dreams! Not daring enough for blue champagne flutes? No problem! Baccarat has so many flute designs you'll be sure to find the one that's just right. If you'd just like a piece of Baccarat crystal for everyday use, then you're in luck! The "Everyday Baccarat" collection features six unique crystal tumblers or tall ("Grande") glasses that you'll surely want to put on your wedding wish list (and the best news is they're less than $500!).
The Lalique two flower perfume bottle is one of the designers most iconic pieces and is a photographer's dream to help show off the details of your special day. Leaning your bouquet casually against the bottle with your garter, or with your something blue and/or earrings, or any combination in between can be the perfect shot with the right lighting.